—–Jyothi Venkatesh
Apart from being actor Sahil Khan's sister, Shaista Khan is a philanthropist who believes in contributing to the community. She is an active member of various NGOs across India who set out to help slum kids, orphanages, old age homes, charitable hospitals etc. Hold your breath. She is also the Vice President – Human Rights Cell under 'Human Rights Council of India' and continuously works towards creating a better world.
The philanthropist brother-sister duo who recently organised a very successful Eid feast event "Khushiyon Wali Eid with Nanhe Parindey" in Kolkata in tandem with popular and active NGO "Anti-Hunger Squad Foundation, adds that the avowed motive and mission is to make all the marginalized people a part of all the celebrations. Shaista Khan adds, "We are known all over the world for our uniqueness of diversity and this itself is our core strength. The aim and avowed purpose of this kind of exchange of greetings as well as goodwill is to reinforce the strength between diverse groups and also strengthen the unity and the understanding between all religions and faiths which is relevant in today's times of distress."
Sahil Khan reiterated that communicative gatherings as part of cementing social relations is the sole purpose of our various festivals as well as their celebrations.  "Hundreds of our members set out to provide piping hot meals and our brand Aqua Hunk Water to different marginalised people all over the city as well as suburbs in Mumbai for the last several years. During the recent dreaded COVID-19, our squad members distributed water and ration to several hundreds of people every day all across the country."
We have always wanted to provide something which is very utilitarian,  and the hampers of food that we serve will come very handy and useful to each and every one of them as they are in distress, philanthropist and social worker Shaista Khan concludes, humbly.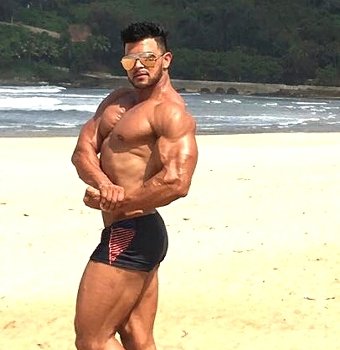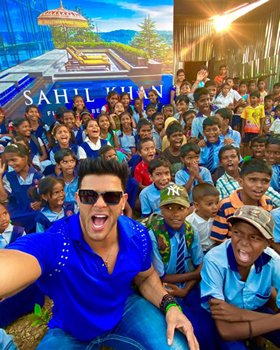 Indian Actor and Fitness Entrepreneur  SAHIL KHAN And His Sister SHAISTA KHAN  Believe In Working For The Downtrodden