By Monika Sharma
The Kerala Story is an upcoming Hindi- language film inspired by true events that happened in the Indian state of Kerala. Filmmakers shed light on the very sensitive issue of forced conversion of religion. The movie follows a group of women of who were forced to convert to Islam and join the terrorist group ISIS. It is believed that most of the women who were lured were of Hindu decent.
The Kerala Story is centered around the story of a Hindu girl named Shalini who was forcibly converted to be Muslim Fatima. The movie documents her journey from Kerala to Afghanistan and then to the Islamic State of Iraq and Syria. It is a very sensitive, touching and heart breaking story of human trafficking.
The Kerala Story is the first movie to ever be aired in India Cinema that openly discusses the topic of forced conversion. It also one of the first to depict how many girls are trapped in love Jihad and have to reach officials for help. Director Sudipto Sen wants viewers to witness first hand how innocent girls from all over the world are trapped, brain washed and transformed into the puppets of Islamic State (ISIS). Film makers have attempted to uncover the hidden truth of the approximately 32,000 women who have allegedly gone missing.
The movie released on May 5, 2023 worldwide. The movie has been highly reviewed by critics and had big opening weekend. It is advised that viewers watch the film with an open mind and responsibly.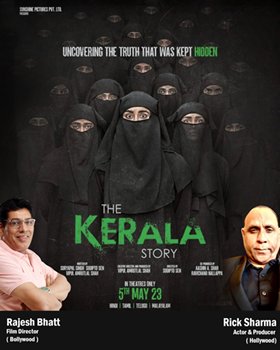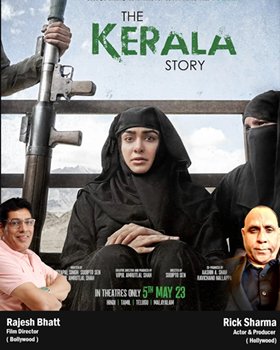 The Kerala Story The Film Released This Week